Growing up I wasn't much the girlie type! I played soccer; I wore my hair up in a bun; I didn't care much about fashion!
But, as a Mom of two girls, I want to be able to pretty them up! I want to make them the girls I never was! I yearn for Everything cute and sweet wrapped up into one! Thus, I attempt things like the lattice braid below!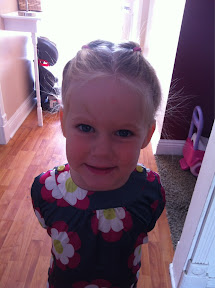 It's nowhere near perfect, but it's pretty! And, pretty makes me happy!